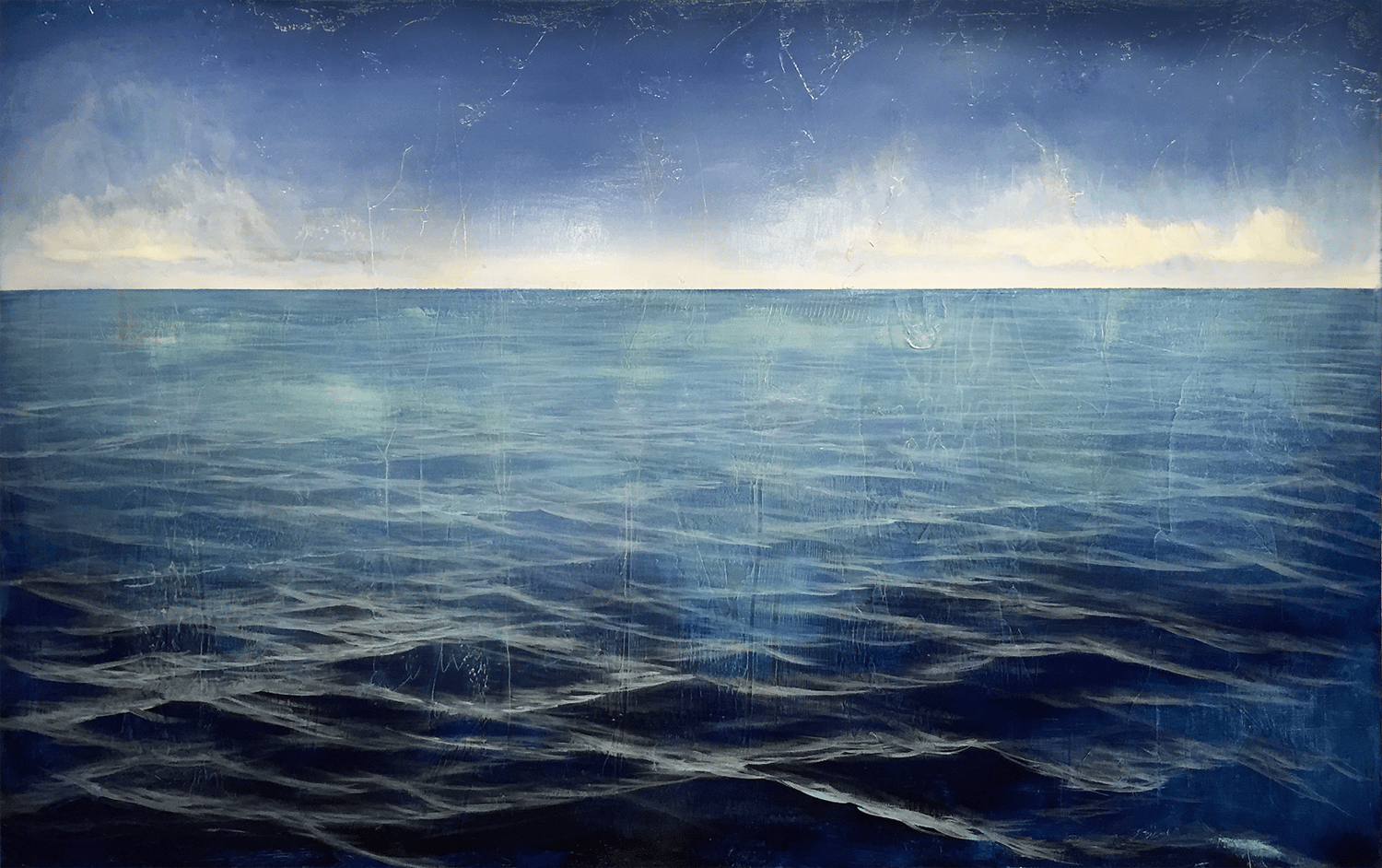 Water No. 1
48 x 30 x 1.5 - Oil and Acrylic on birch Panel.
This is the first in a new series of paintings to compliment my waves called simply "water". I worked on a few commissions where the patron requested pure water scenes and I loved painting them so much I decided to create a new series around them.
Spending time in the ocean will teach you more about yourself that you can learn in any institution. The ocean teaches self-reliance, humility and respect.
I hope to capture that feeling you get of being alone in the water while surfing, it's just you and mother nature. Being in the ocean forces you to reflect about who and what you are. There is no greater teacher than the ocean.