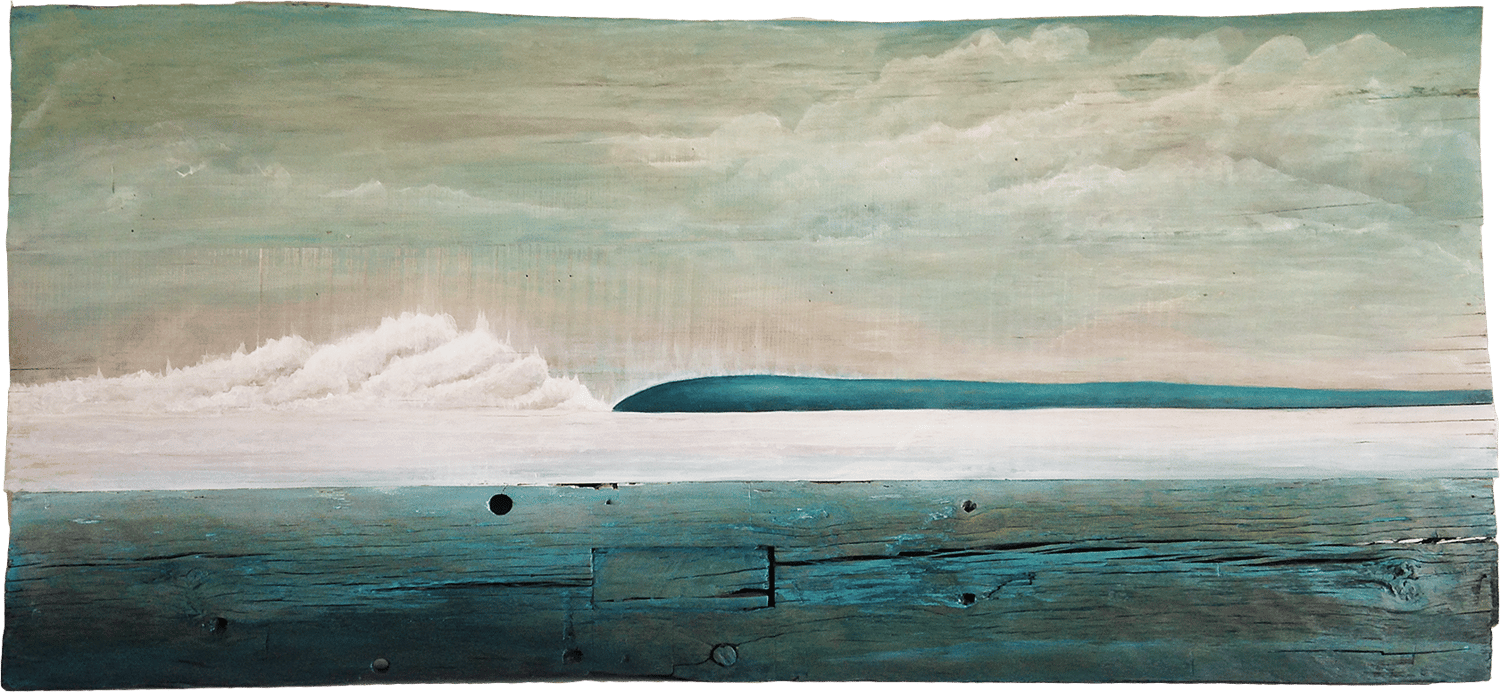 Wave No. 20
I wanted Wave No. 20 to be special, so I created this massive 3' x 6' wood panel from some incredibly beautiful wood. Wave No. 20 is the largest piece I have created to date.
36 x 72 Oil, Acrylic, Stain on reclaimed wood, white oak slabs from a barn in Michigan from the 1890's.
This wave represents what most surfers hunt for when they head out on a surf trip to a distant tropical location, perfect shape with offshore winds and no one out. I have heard this wave exists in Nicaragua and I am leaving shortly to find it.
Special Shipping Info:
This is a very large and heavy piece, if you purchase this piece I will contact you separately to make shipping arrangements. Shipping costs are the responsibility of the buyer.
If you live in Santa Barbra, LA, Orange County or San Diego area I will gladly drive this to your home/office and mount it for you.
If you live in San Francisco, I make trips to SF once a month and will happily deliver this to your home/office.