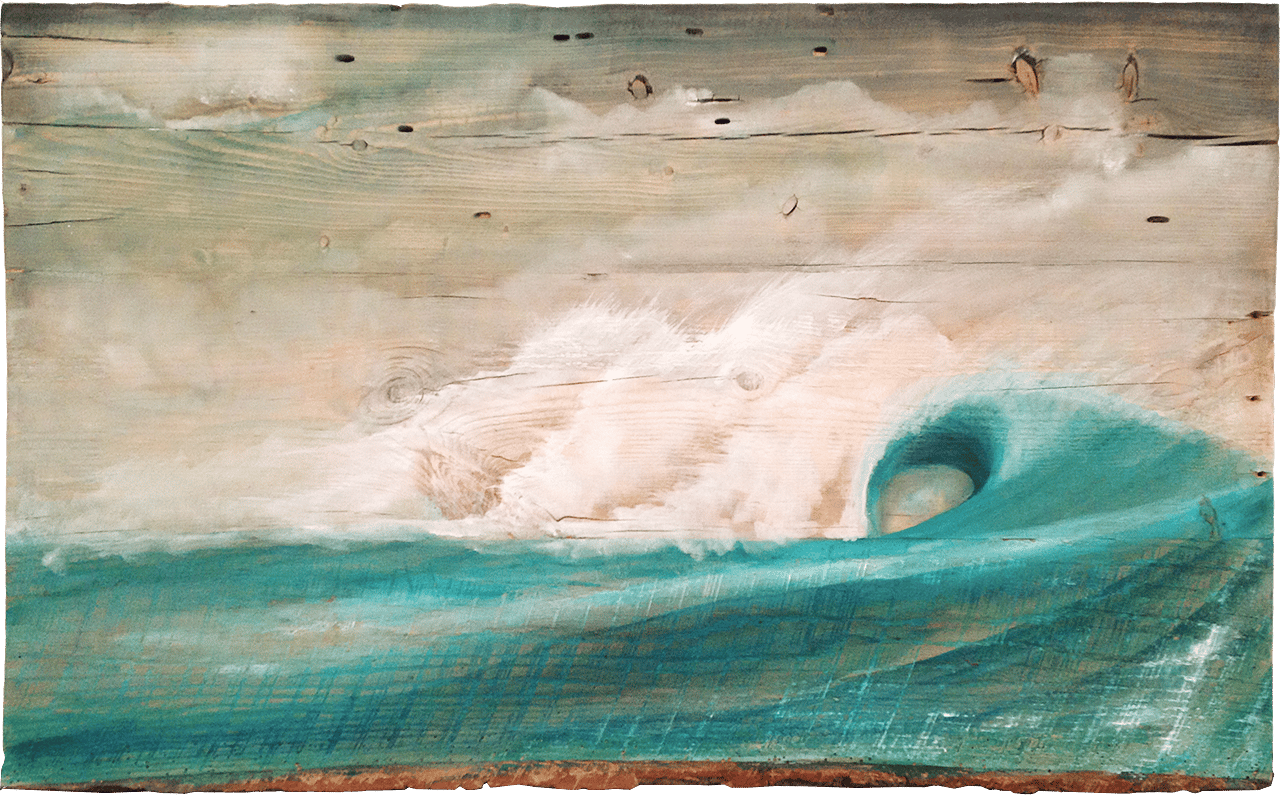 Wave No. 26
35" x 22" x 2" Stain, and acrylic on reclaimed wood, eastern hemlock and red oak with live edge.
Wave No. 26 is a departure in perspective from earlier waves. The wood canvas was created from two pieces of reclaimed eastern hemlock with a base piece of reclaimed red oak.
This wave is a view of Pipeline on the North Shore of Ouahu. Pipeline is one of the most magnificent and beautiful waves on the planet and also one of the most deadly. I wanted to capture the power and grace of this incredible wave.