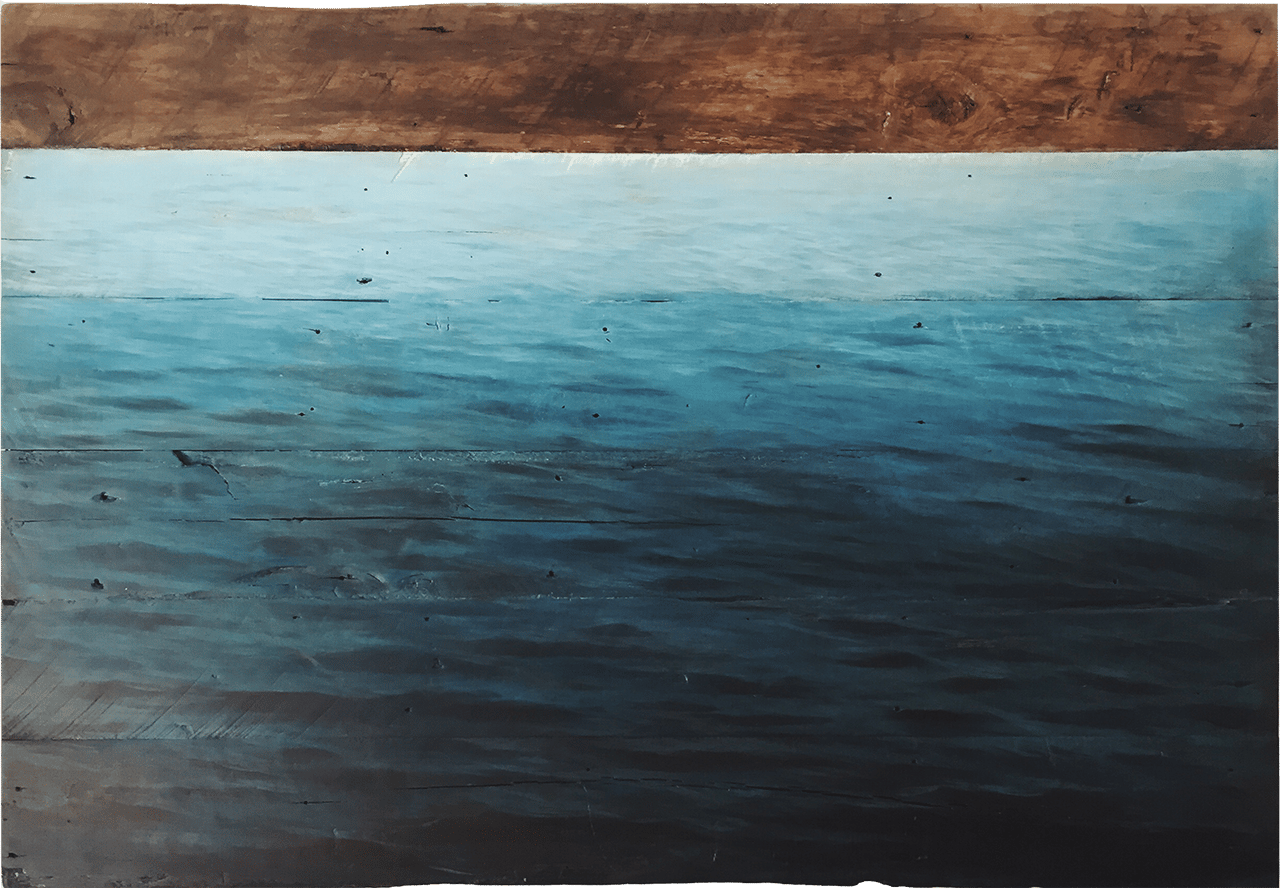 Water No. 3
62" x 43" x 2" Oil and Acrylic on reclaimed Oak wood from the 1860's.
In the home of a private collector in San Clemente, Calfornia
Water No. 3 was created from my last remaining wood sourced from from Al Gore's grandfathers tobacco and hay farm in Carthage, Tennessee. this wood is over 150 years old. This the last piece made from this wood supply.
"The Sea, once it casts its spell, holds one in its net of wonder forever." ---Jacques Cousteau