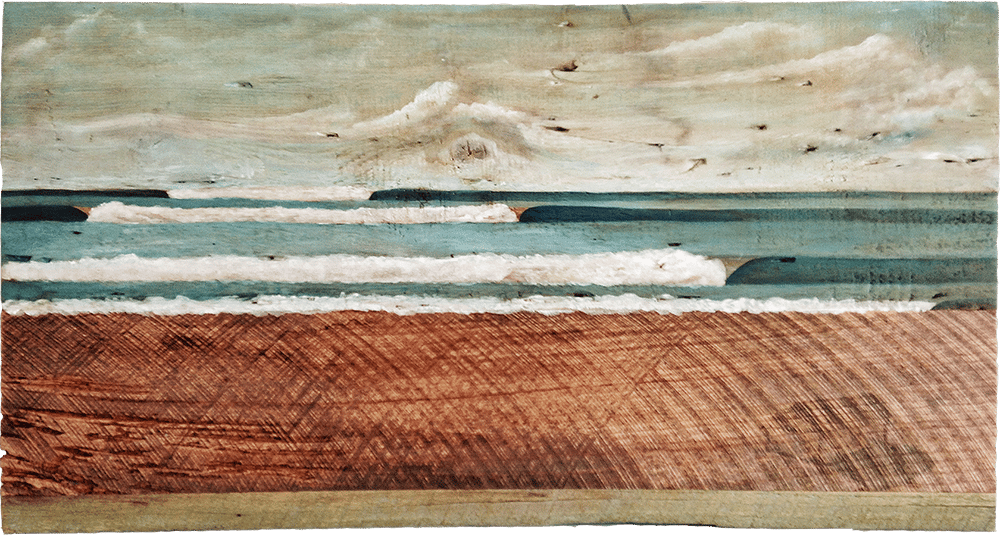 Wave No. 19
Wave No. 18 was commissioned for an east-coast surfer by his wife. We got the piece to him just in time for his birthday!
24 x 40 Acrylic on reclaimed wood, Red Oak
Wave No. 19 is painted on reclaimed wood from a barn from early 1800's in Kentucky, and depicts Old Mans a famous Southern California surfing spot at San Onofre State Beach (on a fairly sizable day I might add). The palapa at San O has been there for as long as I can remember, so of course we had to add that tiny detail in the bottom right.
Price is not disclosed on commissions. I enter price as a penny simply because the cart system I use requires a price to post a product.