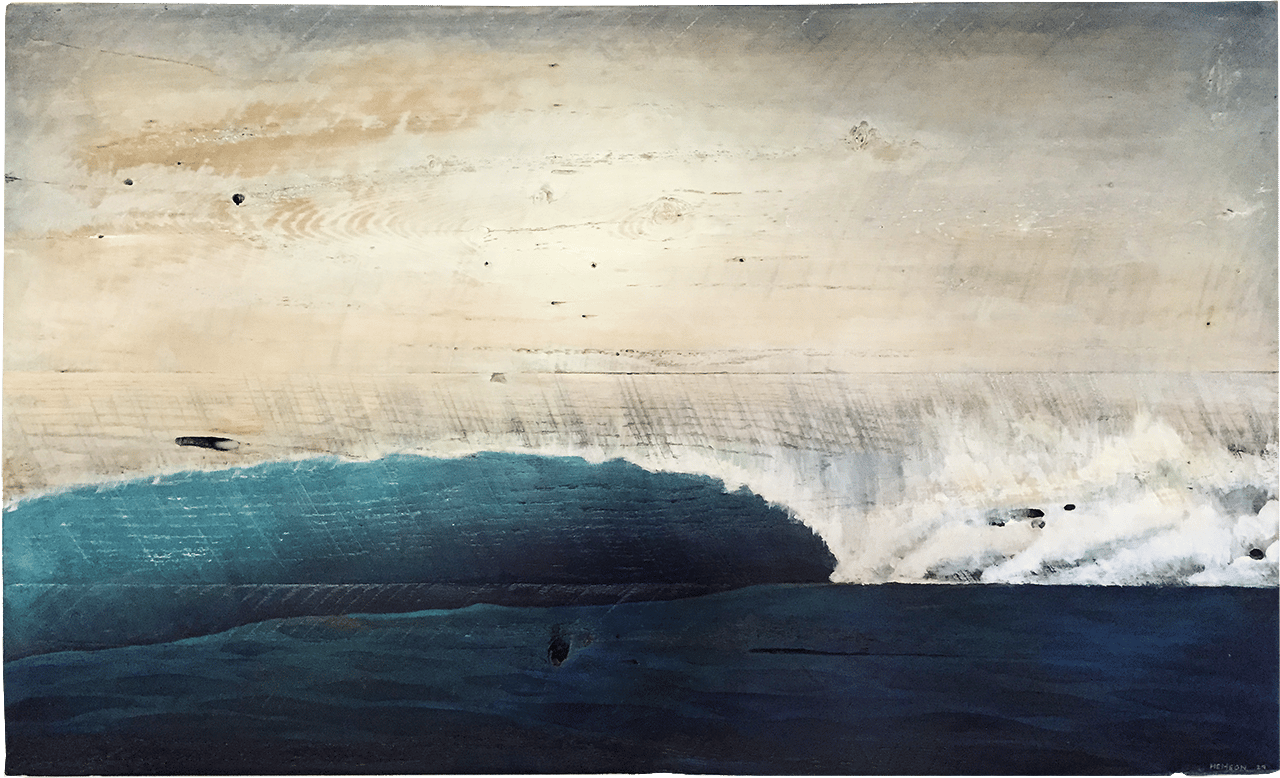 Wave No. 29
48" x 36" x 1.25" Acrylic, stain, and oil on reclaimed wood from the 1870s, white oak.
Commission for Myles Padacca.
Wave No. 29 is a rendition of Sunset Beach, HI and was commissioned for the well known Hawaiin surfer and legend Myles Paddaca, winnner of the 2001 Triple Crown. Myles is a big wave surfer and exceptional waterman. For the past ten years he has been invited to compete in the elite Eddie Aikau Big Wave Invitational.
Sunset Beach is one of the most famous surf spots on the North Shore. It was at one point a more popular wave in the surfing world than Pipeline. The currents can flow like rivers at Sunset, carrying you into the places you do not want to be when the next big set arrives. Although the wave at Sunset is almost a perfect right, much of the time it has a mind of its own, and it can decide to give you a perfect barrel only to pinch shut and slam you over the falls without warning. The best surfers at Sunset are the ones who have spent their whole lives surfing the wave and getting to know all of its different moods.